Faculty of Veterinary Medicine
---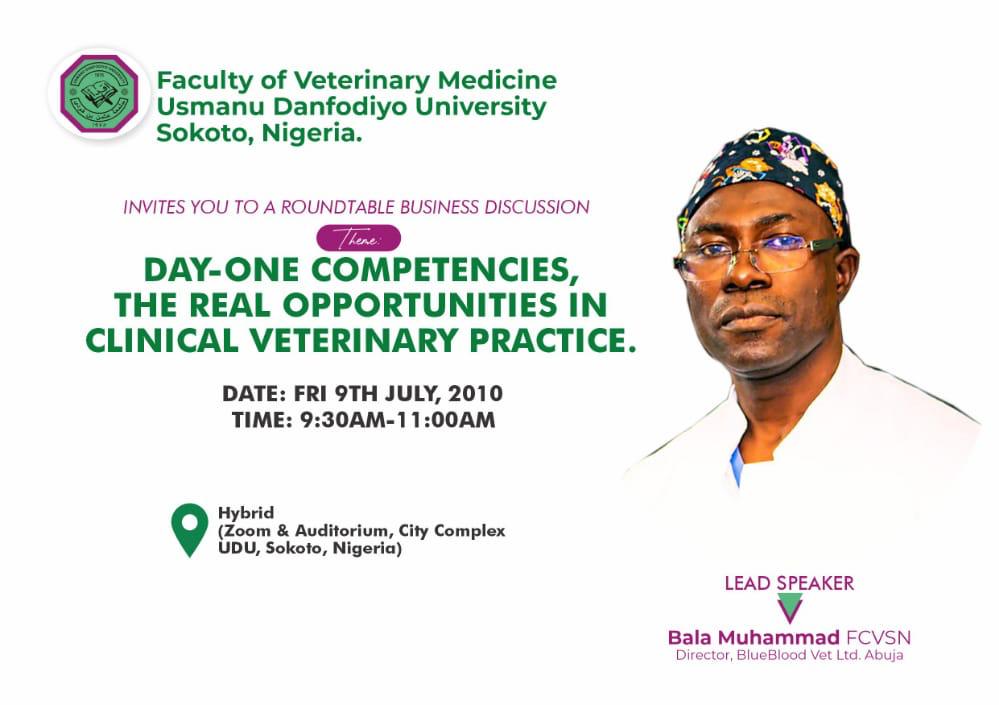 ---
FACULTY OF VETERINARY MEDICINE IN BRIEF
The Faculty (Faculty of Veterinary Sciences) was established in 1984-85 academic session to offer an inter-related degree in Veterinary Medicine and Animal Production. Initially there were ten Departments, which formed the basis of the NUC minimum standards for Veterinary Medicine with regard to the number of Departments. However, in 1991 the University reduced the number to six, and the name changed to Faculty of Veterinary Medicine. The Faculty is sited at the City Campus of the University and occupies about two- third of the buildings on it. The student intake through Direct Entry, unified tertiary matriculation examination (UTME) and matriculation (Remedial) has been consistent from the beginning to now, averaging 50 per session.
Currently the Faculty of Veterinary Medicine at Usmanu Danfodiyo University, Sokoto, is one of the places in Nigeria, where veterinarians are trained. The Faculty of Veterinary Medicine is the centre of expertise and point of reference for veterinary issues in the country. Our activities include training Veterinary student, providing primary animal health and welfare care for a variety of types of animals, monitoring food safety and the prevention of zoonoses (diseases transferable from animals to humans). The Faculty of Veterinary Medicine is considered one of the leading veterinary medicine faculties in Nigeria.The Faculty of Veterinary Medicine is divided into ten departments. These departments focus on the implementation of the faculty's primary tasks: education, research and Animal health care. The Faculty also has a Central Laboratory Research Facility.
The Faculty of Veterinary Medicine is not only fully accredited by Veterinary Council of Nigeria (VCN) but also by the National Universities Commission (NUC) as well. This means that veterinarians who have graduated from Usmanu Danfodiyo University can go on to work anywhere in the Country.
The Faculty of Veterinary Medicine even has its own chair group for Quality Control in Veterinary Education, to assess academic research performance. This level of attention to quality, combined with the high standards expected of our students, have led to no less than 75% of our new students successfully completing their course of study.
The staff and students of the Faculty of Veterinary Medicine perform fundamental and strategic research in the fields of animal health, diseases and welfare, and into related aspects of public health and the environment. This research is organised into interdisciplinary research programmes to stimulate scientific innovation on the interface between disciplines. These thematic research programmes are imbedded in Usmanu Danfodiyo University's research focus areas. These are interfaculty, multidisciplinary fields of research in which proven, high-quality research programmes have been bundled together. In addition, the Faculty performs research with the purpose of training veterinary specialists, with the goal of maintaining our leading position in specialist veterinary fields.
In order to facilitate our education and research, the Faculty of Veterinary Medicine has a University Veterinary Teaching Hospital (VTH) with three clinics: the Companion Animals (small animal) Clinic, the Farm Animals Clinic and a General outstation Clinic. These clinics provide patient care for a variety of animal species (on referral from a veterinarian), while educating veterinary students. The teaching hospital also has an ambulatory section that can provide treatment to patients on location. The Veterinary Teaching Hospital is being scheduled to be renovated in order to raise the level of infrastructure and patient care facilities to a higher level. The patient care provided by our clinics is of high quality.
Our Mission
To provide qualitative undergraduate and postgraduate training in Veterinary Sciences and to ensure that it serves as a Centre of Excellence in research and Veterinary services
Our Vision
To be a Centre of Excellence in teaching and research in Veterinary Sciences; to enhance livelihood and health of the human population.
List of Academic Programs
Departments
---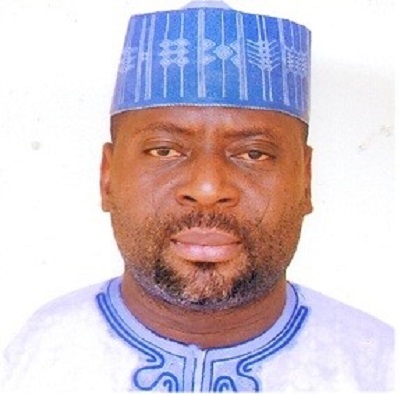 Prof. Salihu Mohammed Danlami
DVM, MVPH, Ph.D
read more