Faculty Chemical and Life Sciences
---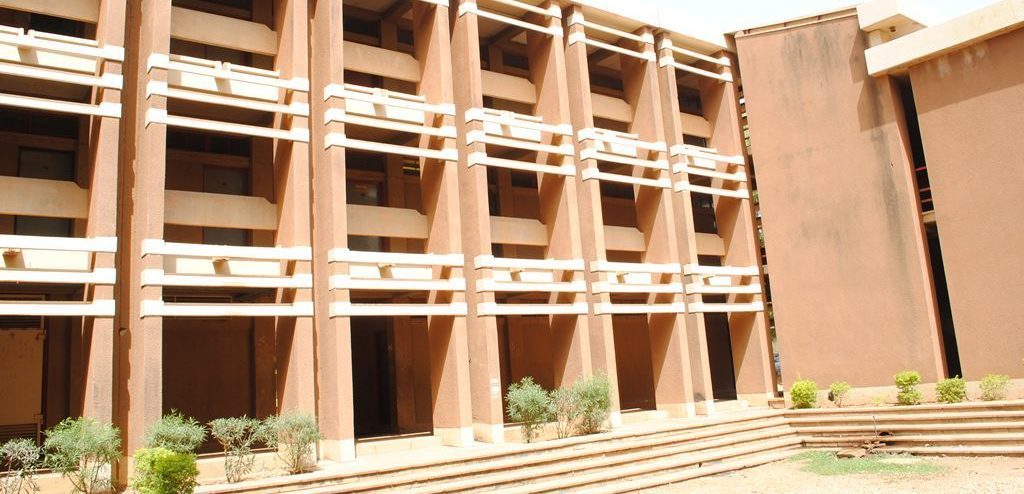 ---
FACULTY OF SCIENCE IN BRIEF
Faculty of Science is one of the seven foundation Faculties of the University of Sokoto, now Usmanu Danfodiyo University, Sokoto. The creation of the Faculty was approved by Senate in its 15th meeting held on 27th June and 5th July, 1975. However, it took off in 1977/78 session. It started classes with four Departments on October 20th 1977 at the temporary site, now called City Campus. The four Departments are: Biological Sciences with the two Units of Zoology and Botany; Chemistry; Mathematics and Physics.
In the second phase of the Faculty development, the Department of Biochemistry was established in 1982. In addition, Applied Chemistry Unit was introduced in 1981/82 Academic Session in the Department of Chemistry.
In the third phase, additional units were established from the existing Departments within the Faculty. In 1989 and 1990 Microbiology and Biology Units were established respectively in the Department of Biological Sciences. Department of Mathematics was splits into three units; Computer Science, Mathematics and Statistics. However, in 2006, Microbiology Unit was upgraded to full fledge Department and was curved out from the existing Department of Biological Sciences. In addition, the Department of Geology was established on 9th January, 2013, and currently, the Faculty has seven Departments, eight academic Units, and twelve undergraduate degree programmes.
At inception, the Faculty admits undergraduate candidates for a three-year degree programme through direct-entry or two-year pre-degree programme. The Pre-degree programme was phased-out in 1984/85 session and University Matriculation Examinations (UME) was introduced for four-year degree programme to conform to the National University Commission (NUC) Approved Minimum Academic Standards. At present, candidates who pass the Unified Tertiary Matriculation Examinations (UTME) and have obtained a minimum of five (5) 'O' level credits in relevant subjects are admitted into 100 levels in the recommended Departments of the Faculty. For candidates to be admitted into 200 level, he/she must have obtained and filled the Direct Entry form from the Joint Admission and Matriculation Board (JAMB) and must have passed at least two (2) relevant subjects at GCE 'A' level or its equivalent (i.e. NCE, Diplomas, IJMB, etc.), in addition to having the required number of credits at the 'O' level.
In addition to the Bachelor of Science degree programmes, the Faculty runs full-time Masters and Doctor of Philosophy degree programmes in all the Departments and Units except in Geology Department. However, some departments/units run Postgraduate Diploma and Masters (e.g., Masters in Information Technology) on part-time basis. The Faculty also, in conjunction with the Usmanu Danfodiyo University Consultancy Services, runs Diploma in Computer Science and Laboratory Technology. Furthermore, the Faculty provides course services to College of Health Sciences, Faculties of Veterinary Medicine, Nursing, Pharmacy, Medical Lab Science, Radiography, Engineering and Environmental Design, Agriculture, Education and Extension Services.
The programmes in each of the seven departments of the faculty were designed, taking into consideration, the requirements of the NUC approved Minimum Academic Standards for training of Scientists and Technologist as clearly spelt in the NUC Approved Minimum Academic Standards in Sciences for all Nigerian Universities. The undergraduate programmes offered in the Faculty are: B.Sc. Applied Chemistry, B.Sc. Biochemistry, B.Sc. Biology, B.Sc. Botany, B.Sc. Computer Science, B.Sc. Geology, B.Sc. Mathematics, B.Sc. Microbiology, B.Sc. Physics, B.Sc. Pure Chemistry, B.Sc. Statistics and B.Sc. Zoology. It is noteworthy that all the above mentioned programmes received full NUC accreditation as at 2019 accreditation exercise.
Our Mission
To produce graduates with a sound knowledge of basic conceptual and theoretical framework of classical and modern sciences, who are capable of pursuing successful careers in teaching and research in all fields of science and technology.
Our Vision
To be a centre of excellence in terms of teaching, research and community service in all fields of human endeavour i.e. Arts, Humanities, Pure and Applied Sciences.
Departments
---