COMPUTER LITERACY TEST FOR ACADEMIC STAFF FOR 2021/2022 PROMOTION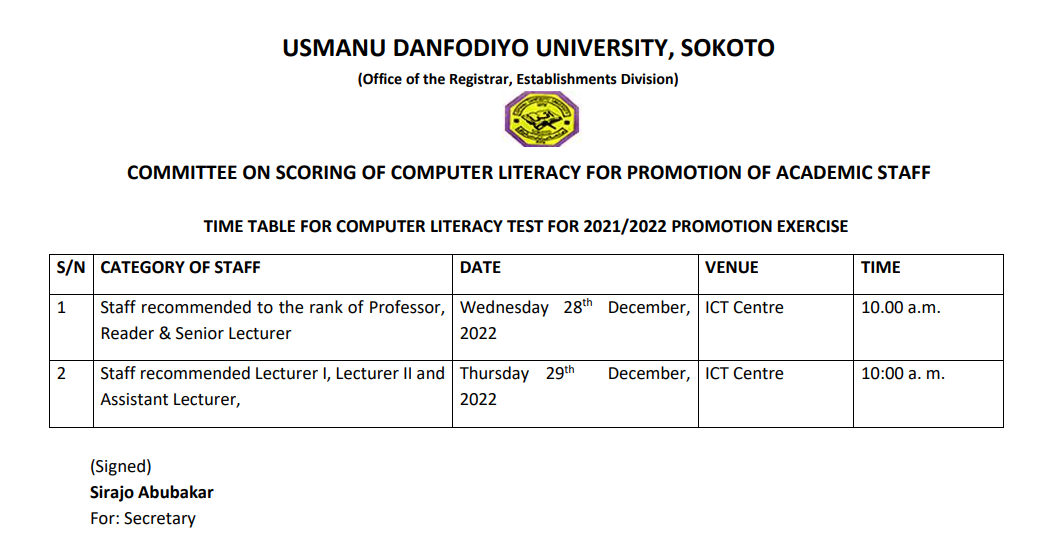 This is to inform you that Computer Literacy test for Academic Staff for the 2021/2022 promotion will be conducted on Wednesday and Thursday 28th and 29th December, 2022 respectively from 10 a.m. to 12 p.m. at ICT Centre, UDUS, Main Campus.
Kindly inform all your staff who were recommended in the 2021/2022 promotion exercise accordingly.
Thank you
Download the timetable and the letter.