UDUS Software Development Competition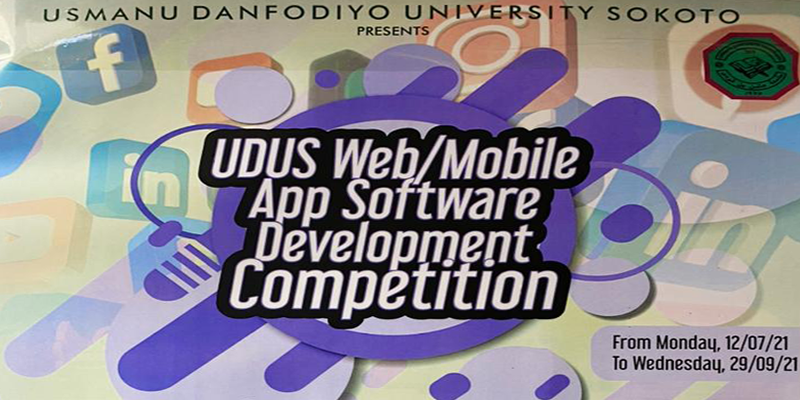 The software competition which include web and mobile apps development aimed at developing indigenous innovative Social Media Applications Platform in Nigeria. Through this event, the University aims to harness the talent within its community to develop applications that allow for comprehensive social networking and content sharing among users. Other aspects to be addressed by the applications include but are not limited to:
Mitigation of the spread of fake news.
Development of innovative features to support education.
Promotion of collaboration among users.
Competition Rules
The competition period begins on Monday, 12/07/2021 at 12:00 a.m. and ends on Wednesday, 29/09/2021 at 12:00 a.m.
Submissions may be Web App or Mobile App.
Contestants must register for the competition, complete and submit the application form.
Shortlisted teams/contestants will be invited to make presentation of the systems to the panel of judges.
Winners will be announced on Thursday 30/09/2021 at 12:00 p.m.
Awards
Best App for Development Awards(First Prize, Second Prize, Third Prize and Honourable Mentions)
Popular Choice Award
Vice Chancellors Recognition Award.
Interested contestants must register for the competition on the University webpage by creating an account and submitting their proposal between 12/07/2021 and 29/07/2021. Registrants will receive an email, which they must use to verify thier account. Once registered, participants may enter their submissions via the Submit Application tab.